Happy Thursday! Woohoo!! It's getting closer to the weekend and for us WA'ers, we will be enjoying a long weekend. So looking forward to it. One bonus of my hubby working for himself now, is he actually gets all the public holidays...I'm very excited about that!!
Anyway here's a layout I have been working on. Started this one a while ago and never got to finish it. It's been sitting in my 'Still need to complete' drawer which I went through the other day. Part of my TO DO list is to get all unfinished layouts completed and put in their appropriate album. Another job that needs doing!!
I love these photos of Renee. She's only 8 months old. They are such sweet photos of her. (Awwww...heart melting!!)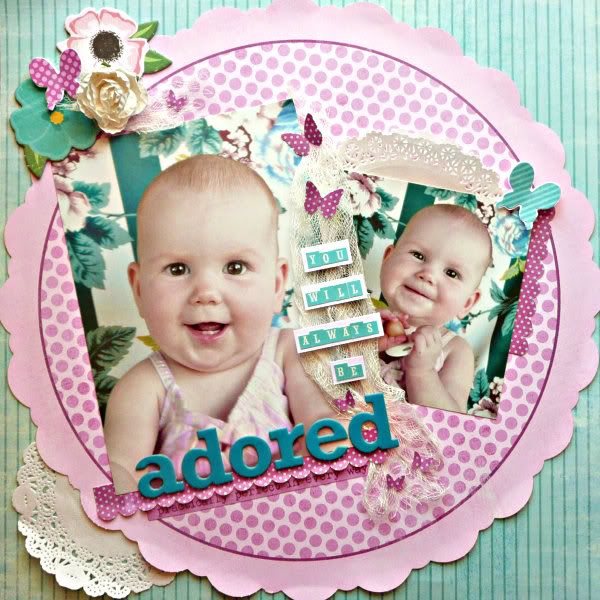 Close ups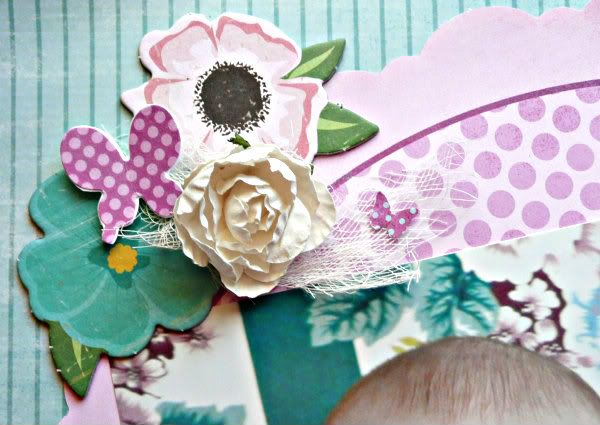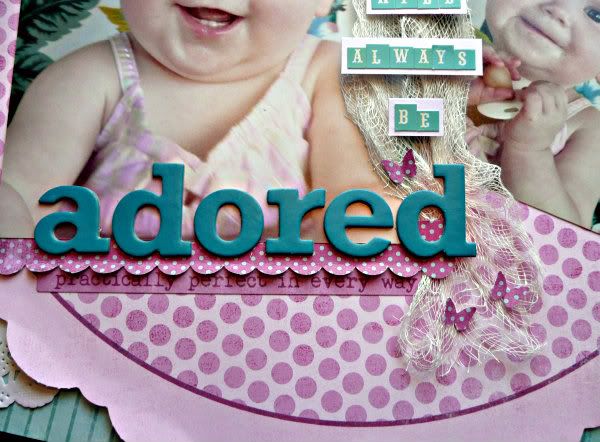 Products used: My Minds Eye Lime Twist 'Happy Go Lucky' Papers and 'Perfect' Accessories Sheet; Crate Paper 'Emma's Shoppe" Chipboard Stickers; Doileys; Gauze; Martha Stewart Butterfly Punch; Scallop Punch; Kaisercraft Flower; Thickers and Cosmo Cricket Tiny Type.
Thanks for looking and take care.
Mel xxx